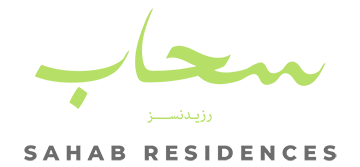 Sahab Residences at Maryam Island - Sharjah Sale
Maryam Island - Sharjah
Overview
Introducing Sahab Residences by Eagle Hills, a brand-new project on Maryam Island in Sharjah that offers opulent waterfront apartments with 1, 2, and 3 bedrooms. Discover the majestic touch of traditional infrastructure with personalized possibilities merged with cutting-edge design to produce astonishing beauty. These elegant seaside apartments provide easy access to a gym, kids' play area, and swimming pool.
Discover a magnificent way of life in the center of the city, where luxurious views of the Arabian Gulf and cityscapes provide a tranquil setting for leisure. The beautifully planted platform is fortunate to have quick access to special services and direct amenities that are all adjacent to popular aquatic sports.
Features & Amenities
Sahab Residences is a center for recreational design services that enhance life in every way. Discover the most luxurious living options available within the complex, which provide easy access to some of the best places for fun, health, and relaxation. Immerse yourself in the eternal delight that is nestled in the beautiful green surroundings so that the residents can live honorable lives.
Master Plan
Eagle Hills' Sahab Residences is a master-planned community on Maryam Island that aimed to create a distinguished lifestyle of enjoyment, leisure, work, and entertainment. Numerous hotspots, landmarks, and significant water activities in the Arabian Gulf are nearby. Strategic advancements in connection and infrastructure have been made at this prime site.
All offering people a variety of activities. When visiting Maryam Island, the first impression of the way of life is that of a vacation spot. a place where having fun and enjoying life is the norm. However, its amazing amenities fulfill the goal.
Location
Sahab Residences are carefully positioned on Maryam Island in Sharjah. A premier urban destination that offers access to a seaside lifestyle. With an outstanding experience along its 900-meter-long promenade and near proximity to numerous sites, locations, and international organizations.
The ideal location guarantees both investors a great return on investment and a better lifestyle for end users. plenty of sights, restaurants, shops, fantastic eating alternatives, and fully functional utilities.