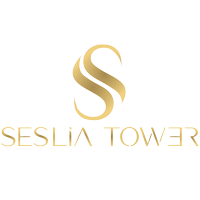 Seslia Tower by Tiger At JVT Sale
Jumeirah Village Triangle (JVT) , Dubai
Overview
Tiger Properties' beautiful Seslia Tower is located in Jumeirah Village Circle. The tower is masterfully designed by professionals. The houses are surrounded by lush greenery. The residential amenities are set to offer a luxurious lifestyle.
The interior and exterior designs of the buildings are attractive and unique in their own way. A beautiful huge bay window is a facility that offers a beautiful view of the green surroundings. Finishing is also done on walls and floors to ensure perfection. A modern twist has been added to ensure residents have a contemporary experience while living. The facade of the buildings is more than a beauty that cannot be expressed in words. The reflection of the greenery around the buildings gives an aesthetic appearance to the exterior.
Features & Amenities
Seslia Tower is exclusive Development so brings the utmost pleasure to reside in a home of your own. Get yourself and your loved ones to have a home that comes with external benefits and advantages. Relax and unwind in the swimming pool area that comes with seating and deck facilities at service, where residents are offered hospitality-inspired lounge furniture.
Master Plan
Enjoy everything you need at home, from local markets and outdoor movie nights to an activity-filled community hall, petting zoo, stables, and more. Here you can visit our sports facilities to play your favorite games or visit one of our many supermarkets to do your weekly shopping. The neighborhood is the perfect place for your entire family to reside as it has a fully-fledged family care center and a reputable school.
Location
Seslia Tower is a new luxury residential complex built by Tiger Properties at Jumeirah Village Circle. It is one of the most valuable places in Dubai, where users have access to some of the most popular infrastructure and locations that meet all needs and services nearby, so you don't have to search for the services every day. Most services and home deliveries make things easy and accessible.
Community schools, university services, and many similar fields are eager to serve users. However, if you want to live in a weekend destination, there is no better place than JVC. The outstanding places and spots of Dubai are found in the areas and come to reside in the beauty of life.