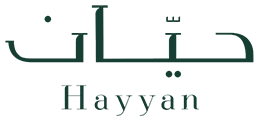 Hayyan at Sharjah by Alef Group Sale
Sharjah - Abu Dhabi | Starting Price : AED 1,299,000
Overview
Hayyan is the residential development by Alef Group in Sharjah which offers you luxury Townhouses, Villas, and Mansions with 2 to 7 bedrooms with an easy 6 years Payment Plan a starting price of this luxurious development is AED 1,299,000. In an environmentally responsible development where nature watches out for you at every turn, the newest luxury residential community is made available to you.
The community's lush vegetation will usher in a new way of life where residents can take advantage of a variety of environmentally friendly green spaces surrounded by opulent amenities. It will be outside of Sharjah where this new cultural center will be situated. Due to Sharjah's advantageous location, locals can access Emirates Road, which offers a variety of good connectivity options and simple navigation. Because of how quickly you can reach well-known locations, you will remain connected to every institution and way of life within the greens.
Features & Amenities
The Alef Group's residential development at The Hayyan is regarded as a high-end project that provides residents with some of the best facilities available while nestled in a lush natural setting. Where the expanses of green, landscaped areas, laced with all the amenities, from nearby community parks to swimmable water lagoons, cater to peaceful residential living spaces.
Master Plan
The master plan development Hayyan by Alef Group in Sharjah covers acres of lush land and ensures that the community has access to all luxuries and essential amenities. The master plan for the building contains all the amenities that contemporary residents require to live luxuriously. One of the largest community parks and a blue water lagoon are part of the master plan.
Location
The Alef Group's Hayyan residential development is situated off Emirates Road in the Al Bedea Suburb of Barashi Sharjah. Residents will therefore be able to travel to well-known locations without any hassle. The location offers a green haven of lush landscapes surrounded by parks, recreational areas, lagoons, and many other amenities.