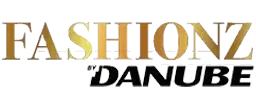 Danube Fashionz at Jumeirah Village Triangle (JVT), Dubai Sale
Jumeirah Village Triangle (JVT), Dubai
Overview
Danube Properties' Fashionz at Jumeirah Village Triangle (JVT) in Dubai is a just-entering luxury housing project offering upscale studios and 1, 2, and 3-bedroom apartments. The site is special and great in all ways with wonderful perks and essential amenities since it is located in one of the city's most prominent areas. As a result, you will have practically every major and small necessity within reach. Join this universe packed with world-class amenities that allow you to spend quality time with entertainment, leisure, and recreational features. You will enjoy incredible days with your family and friends in these magnificent flats.
A Fashion Television brand has branded the sophisticated interior, where the lifestyle gets more costly and fully fledged, with various new alternatives at your doorway. The design is notable in a number of noteworthy aspects. Smart houses and technical characteristics packed with technology are not only wonderful and comfy, but they are great in every way. It has stunning vistas that users may appreciate while living in this setting. Clubhouses, sports facilities, and entertainment venues are part of the development. There are several activities available in these opulent surroundings.
Features & Amenities
Fashionz by Danube Properties is brimming with a plethora of amenities and services that help in providing an efficient living while also increasing other dazzling areas of the lifestyle. The development provides its residents with a fantastic living environment in which they can find practically everything they require. Fashionz by the Danube provides a remarkable blend of amenities and features to provide residents with an excellent lifestyle that is both comfortable and convenient.
Master Plan
Danube Properties' Fashionz is a master plan development delivering world-class homes in Dubai's Jumeirah Village Triangle. These beautiful residences are packed with services and comfort beyond your wildest dreams. Living in these amazing areas with excellent amenities and services will provide you with a variety of advantages. Enjoy the universe of delights, happiness, and enjoyment with your entire family.
Discover a world-class lifestyle in a convenient and accessible setting. All of this ensures that you enjoy the finest possible living experience with your loved ones on the wide grounds and residences. Everyone adores the excellent and desirable position due to its fantastic geographic benefits and effortless accessibility to important monuments.
Location
Fashionz is an opulent and beautiful property in Dubai's Jumeirah Village Triangle. There is easy access to important landmarks and well-known locations. Furthermore, the site prioritizes users' interests based on its own set of standards. In the surrounding neighborhood, there are wonderful social places, open spaces, amphitheaters, retail centers, stores, hospitals, and banks. The goal is to give you the comfort of being at home at the same time. The city provides a great lifestyle with a diverse range of enterprises and commercial and business districts in a prime position.