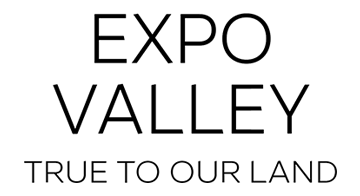 Expo Valley Villas & Townhouses at Expo City Dubai Sale
Expo City Dubai
Overview
The Devmark Group's Expo Valley at Expo City Dubai offers a premium selection of 3 to 5-bedroom villas, duets, and townhouses for an opulent lifestyle. The distinctive geography produces a microclimate that decreases the temperature, and residents can take advantage of the undulating views of a natural reserve, lake, and wadis. The neighborhood is intended to offer a free and contented way of life. allowing homeowners to get lost in the appeal of their wonderful houses, scattered across Expo City's natural setting.
Coupled with easy access to designated natural reserves, vegetation, and beautiful green landscapes. The elegant beauty of nature and contemporary elements were intentionally incorporated into the planning of this family-friendly neighborhood. Dedicated cycling lanes, walkways, and areas for pedestrians allow locals to enjoy life and connect with nature. The location of Expo Valley Villas has various benefits in terms of connectivity and commute to other areas of the city.
Features & Amenities
The amenities in Expo Valley are incredibly lovely and provide a wide range of choices. include pavilions for entertainment, recreation, and wellness. Whatever you might be looking for, Expo Valley's amenities will undoubtedly meet or surpass your needs.
Master Plan
The Devmark Group's Expo Valley is a master plan development at one of the largest communities. Expo City Dubai is a truly fantastic place in the city with a unique appeal full of varied green spaces, social areas, and fun spots. Dedicated trails, gathering spots, luxuriant vegetation, wildlife, lakes, wadis, nature reserves, soothing water features, and more.
The characteristics in this country of genuinely organic ingredients make your life incredibly convenient and intriguing, and you can enjoy a brand-new surprise every day. Come and experience a new level of luxury with a self-sufficient nature reserve and three times as much vegetation.
Location
Expo Valley in Expo City Dubai provides easy transportation alternatives to practically any place. Expo Valley is conveniently located near public transportation, aerial roadways, and metro stations. It is a well-known and convenient location that connects people to numerous commercial and business hubs, making it an excellent place to invest. Expo Valley is home to a number of specifically designated areas for a variety of activities, as well as prime places for connectivity such as Dubai Marina, Jebel Ali Port, Palm Jumeirah, Burj Al Arab, and more.