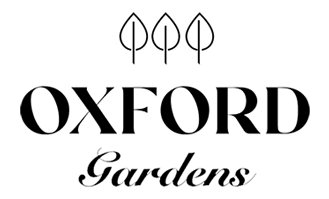 Oxford Gardens at Arjan by Iman Developers - Dubai Sale
Arjan - Dhabi
Overview
Oxford Gardens is the latest development by Iman Developers in Arjan, Dubailand that offers you studios, 1, 2, and 4-bedroom apartments. Enjoy the beauty that has always existed in dreams. The stunning homes are filled with classic features, calming external aesthetics, unmatched architecture, and a wide range of amenities.
Allow yourself to experience the most improved and suited living possible. where you have access to the most pleasant surroundings, which are characterized by greenery, foliage, and water features. It is a high-end development in a desirable area of the city with a commendable number of attractions and landmarks around.
Features & Amenities
Oxford Gardens by Iman Developers in Arjan, Dubailand, With close access to renowned malls like The Circle Mall and Mall of the Emirates, you may advance to the next level of shopping. World-class restaurants, cafes, and gourmet flavours of life are available, along with more intriguing places to visit. Enjoy the leisurely way of life by swimming in the family pool, kids pool, or infinity pool.
Master Plan
Oxford Gardens in Arjan, Dubailand is the master plan development by Iman Developers. This provides a range of facilities, services, and an array of amenities for all facets of human life to be explored, offering a genuinely beautiful and epic living. from elite sporting facilities to the best dining establishments, hangouts, jogging and running trails, etc.
Also, there are fantastic sights nearby where you can spend valuable time with your loved ones. You will find exceptional facilities and services in this location, including those related to sports, entertainment, recreation, and more. Discover the joy of nature's exquisite beauty and life's substance.
Location
Oxford Gardens by Iman Developers is situated in Arjan, Dubailand. An amazing neighborhood with about everything you and your loved ones could ever want, from superb amenities to location connectivity. The most important sites may be reached in a short amount of time. Numerous renowned educational facilities and shopping malls are only a short distance from the property.
You'll be glad to know that there are many businesses and commercial establishments. Your ideal lifestyle will allow you to enjoy state-of-the-art access to stores, restaurants, spas, saunas, sports facilities, office space, gardens, parks, and breathtaking vistas from the comfort of your own home.