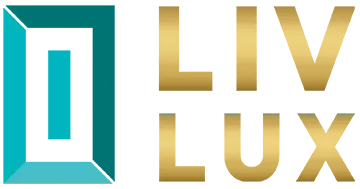 Liv Lux at Dubai Marina - LIV Sale
Dubai Marina , Dubai, UAE
Overview
LIV LUX by LIV Developers is an upcoming residential project that will become the crown jewel of Dubai Marina. Among the units offered are 1-2 bedroom apartments and quaint 2-4 bedroom apartments. Those who want more comfort and privacy may be interested in the 4-bedroom Duplex Penthouses and the 5-bedroom Super-Luxury Duplex Penthouses. The penthouses have private infinity pools, massage rooms, zen gardens, sunbathing areas, and much more.
Bedrooms feature well-assembled wardrobes, storage, and shelving, kitchens feature appliance packages from leading European brands such as Siemens, Miele, Villeroy & Boch, and picture windows allow sunlight to flood the homes throughout. day. up to a minimum ceiling height of 3 meters. Residents of LIV LUX also enjoy stunning views of Dubai Marina, the Arabian Gulf, and the man-made island of Palm Jumeirah from the fantastic open-air balconies.
Features & Amenities
Becoming a residential unit owner in LIV LUX is the right choice for those who want to enjoy ultra-luxurious waterfront living with five-star amenities. A wonderful 24/7 valet service, a spacious lobby with a concierge desk, and guest services are available to all residents. Buying an apartment in this complex is also a good investment as, according to Property Finder, the average ROI for 1 bedroom properties in Dubai Marina is 7.14%.
Master Plan
Offering only the finest amenities and services, LIV LUX's master plan aims to create a lifestyle on par with the best in the world. The perfectly reinvented construction takes full advantage of the many angles to appreciate only the best. While the most lavish and well-designed amenities offer a wide variety of delights right here, join this incredible class to take advantage of stunning water views, a variety of activities, private yoga rooms, or a spa escape on site with a sauna and Turkish bath.
Location
LIV LUX is nestled between the crystal-clear waters of the Gulf and the bustling Dubai Marina area. Travel time to downtown Dubai takes 20 minutes, while Dubai Airport (DXB) can be reached in under 20 minutes. Nearby shopping destinations include Dubai Marina Mall, which has 140 shops and 21 dining options, as well as Nakheel Mall on Palm Jumeirah, which houses 140 boutiques, 30 cafes, and restaurants, including VOX Cinemas, Fabyland, and Trampo Extreme.