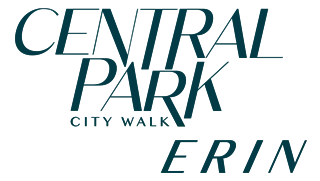 Erin Central Park at City Walk, Dubai - Meraas Sale
Central Park at City Walk - Dubai | Starting Price : AED 1.59 M
Overview
Erin by Meraas at Central Park In the center of Dubai's City Walk is the opulent apartment. Starting at AED 1.59 M., The Erin offers a selection of 1, 2, 3, and 4-bedroom apartments. It provides a calm and peaceful environment with lush landscaping and breathtaking views of the Burj Khalifa and the Dubai skyline. The complex is close to a variety of dining and entertainment venues, and all of the homes are built with contemporary amenities and chic interiors.
Residents have access to a number of amenities, including a squash court, fitness center, and kids' play area. The City Walk Mall and the Dubai Metro are both close by, and the complex is also easily accessible. The ideal place to unwind is at Meraas Erin. Everyone can find something to enjoy at Erin by Meraas, whether they are traveling for pleasure, business, or family reasons.
The development will have a strategic address thanks to its ideal location in Dubai's City Walk, which appears to be most valuable to residents. In addition to having a great address close to places where life has a lot more to offer, living here will put you in a stunning location near recreational areas with access to the beach and ocean.
Features & Amenities
To ensure a relaxing and enjoyable stay, Erin by Meraas Central Park at City Walk offers a variety of amenities. Along with a luxurious spa and sauna, residents can benefit from a fully stocked gym and swimming pool. There are numerous dining options in the building as well. Central Park has a lot of open spaces and walking paths for those seeking a more leisurely experience; they're great for a morning jog or an evening stroll. A concierge service, valet parking, and round-the-clock security are additional features. Meraas Erin in Dubai offers the perfect setting for those looking for an opulent yet practical lifestyle with its abundance of amenities.
Master Plan
A master-planned housing development called Erin by Meraas Central Park at City Walk is situated right in the middle of Dubai. Meraas and Dubai Holding collaborated on the project, which provides residents with a range of housing options. Residents will be able to live, work, and play close to one another thanks to the development's aim to build a community. It was built with the goal of giving residents a secure and safe environment while also fostering a lively environment that promotes social interaction.
The master plan includes a range of housing options, such as villas, apartments, townhouses, and penthouses, as well as a choice of open-air gathering places and commercial districts. The development also features a number of amenities, such as parks, bike paths, swimming pools, and fitness centers. The perfect place for those looking for the ideal place to call home is Meraas Erin at Central Park, which has a contemporary design.
Location
In the center of Dubai, United Arab Emirates is the stunning destination known as Erin by Meraas Central Park at City Walk. It provides a variety of leisure activities, including walking, running, cycling, and more. The park also has a variety of eateries, cafes, and shops, making it the ideal place to spend time with friends and family. Erin by Meraas Central Park, with its breathtaking views of the Burj Khalifa, is the ideal place to unwind and take in Dubai's sights and sounds.