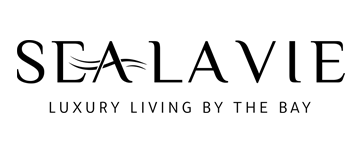 Sea La Vie Residences in Yas Bay, Abu Dhabi - Nine Yards Sale
Yas Bay, Abu Dhabi
Overview
Sea La Vie at Yas Island is a luxury triangular-shaped building designed by Nine Yards that provides a premium range of 1 to 4-bedroom beach apartments. Introduce yourself to a life on Yas Bay's beachfront that delivers the pure love of mother nature. The outstanding connection and access provide unrivaled access to beaches, sandy walks, mangroves, and a natural sanctuary of joys. You may book your ideal house by selecting the relevant payment options accessible below. All of this is a simple and straightforward method for obtaining your ideal property on this island.
Yas Island is famous for its presence as a destination with exquisite sea views. Which is intended to meet and satisfy a wide range of needs and desires, including daring and aspirational ones. Explore the splendor of this great aquatic lifestyle in the middle of natural surroundings. A wonderful location that guarantees you have access to everything.
Yas Island's unique and attractive waterfront resort allows you to immerse yourself in nature's sensuous delights and the beauty of flora. The most enriching community, built to satisfy the demands of the day. Taking you on a voyage of pleasure and excitement. A family-friendly and environmentally friendly development that encourages people to live a healthy lifestyle in this paradise.
Features & Amenities
Sea La Vie is brimming with outstanding amenities and services that are available to you around the clock. With these outstanding services nestled to improve your lifestyle, you can look forward to fantastic days ahead. The ingress of natural light complements the hi-tech fixtures and fittings, providing subtle colors and imaginative lighting to enrich the roomy accommodation, created for a soothing ambiance. A one-of-a-kind waterfront lifestyle destination where modern ideas are producing homes and joyful communities that are ecologically friendly and sustainable, assuring a higher quality of life for everybody.
Master Plan
The Sea La Vie master plan by Nine Yards Apartments Development is located in the heart of Yas Island, Abu Dhabi. It's one of the most expressive and gorgeous developments, offering breathtaking views of the sea and city skylines from every apartment. Discover the way of life that has formed here in the midst of the natural elements and surroundings. The calm and calming emotions are quite attractive and enjoyable.
While each of these houses has its own special charm, they are surrounded and interlaced with exceptional amenities and first-rate comfort. Attractions and locations are included in this tourism destination. So come and relax on the city's most exclusive island.
Location
Sea La Vie was born among the breathtaking surroundings of Yas Island in Abu Dhabi. Which is very close to the waterfront linings, allowing each unit to enjoy the best water views and sea panoramas. This fantastic location is bordered by various well-known stores and restaurants, as well as resorts and hotels. You will never be able to forgive yourself if you dwell in the gift of this lovely Island.
Bringing your lifestyle to new levels of comfort, everything is within minutes of the island. Several nautical roads and bridges, on the other hand, connect to the mainland in minutes. Come see the beauty of this beautiful property and its warm community.