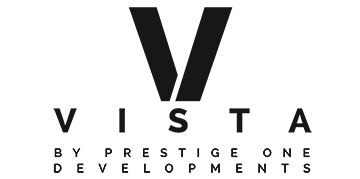 Vista Apartments at Dubai Sports City by Prestige One Sale
Dubai Sports City - Dubai
Overview
Vista by Prestige One Developments is situated in Dubai Sports City and offers studios, 1, 2, and 3-bedroom apartments for individuals who want to live at the pinnacle of elegance and luxury. Residents can take advantage of golf views from their apartments' huge balconies, and the magnificent outside environment gives them a distinct sense of freshness and peace. The development greets you with magnificent apartments that are modernly constructed to provide individuals with a life of serenity and pleasure. Sunshine from the sky enters your apartment rooms straight through the balconies, and the project's numerous amenities allow its residents to spend their lives with fun and enjoyment. You may live a balanced and active lifestyle by engaging in a variety of activities.
Modern living is accessible at this complex, which was built by famous architecture experts LACASA and provides rare golf views. The exterior design honors the modern elegance inherent in the building's identity, which flows through the luxury interiors and exteriors. The development has all of the required services and first-rate amenities for its inhabitants so that they do not have to go anyplace for anything.
Features & Amenities
Vista Apartments has a large variety of special amenities for residents to enjoy their time with family, children, and friends in an exciting and engaging way. When you enter the complex, you are greeted with a beautiful hotel-style entryway and lobby area flanked with unique amenities. The façade includes a rooftop infinity pool where homeowners may enjoy outstanding views of the golf course.
Master Plan
The creation of the master plan Vista offers the residents of Dubai an incredible and long-term luxurious living experience in order to educate them on the lifestyle experienced by quality and luxurious individuals in modernity and perfection. Explore the finest of living specifically for you, which allows for a sensible approach to life via facilities and a variety of services.
Furthermore, the large flats of this project have made a significant difference in people's lives and provided them with a beautiful opportunity to live a better life by raising their living standards to a higher and more distinctive level. Experience the truly rich life within. A wide range of fascinating facilities is provided inside the landmark for homeowners to spend precious moments with their families, children, and friends. Enjoy luxurious and sophisticated activities both indoors and outdoors to have fun and delight.
Location
Vista is centrally positioned in Dubai Sports City. Victory Heights is close to the project, and there are several stores, restaurants, and athletic clubs nearby. Furthermore, Sheikh Zayed Road is immediately connected, giving people convenient access to the city's most renowned attractions. International airports, roadways and routes, dining establishments, and other well-known living necessities are all conveniently available to you.