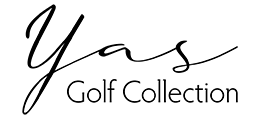 Yas Golf Collection Residences by Aldar - Yas Island Sale
Yas Island - Abu Dhabi | Starting Price : 1,234,000
Overview
Yas Golf Collection is a brand-new residential construction by Aldar Properties that provides studio, 1, and 2-bedroom apartments with starting prices of AED 1,761,000 on Yas Island in Abu Dhabi. The perfect development is the initial offering of luxurious homes with breathtaking views of the golf course and ocean.
The exceptional location of the project allows residents access to the best dining, shopping, and entertainment alternatives as well as the benefits of island living. Take advantage of simple access to the key road networks and the rest of Dubai. Access the main road networks without facing any substantial obstacles.
Features & Amenities
The Yas Golf Collection Apartments are designed to provide comfort and convenience for you together with features that will certainly impress you at all costs. You can live here and easily enjoy Yas Island's attractions while having a convenient place to call home. Residents may benefit from the amenities-rich island lifestyle while being close to the greatest Yas Island Hotels, retail and F&B establishments, family-friendly community facilities, and many other attractions.
Master Plan
The Yas Golf Collection apartments serve as the gateway to Aldar Properties' leisure lifestyle getaway, which is a master-planned community replete with upmarket amenities and a variety of leisure options. Yas Island provides access to family-friendly neighborhoods with green spaces and breathtaking views for its inhabitants and visitors. You are surrounded by a variety of services, including leisurely places, family-friendly parks, BBQ areas, outdoor gyms, and yoga facilities.
Location
The Aldar Yas Golf Collection residences are located on Yas Island in Abu Dhabi, in a famous area. Also, the property is adjacent to major highways, making it simple to access the rest of the city. Living in one of the lavishly constructed homes here will elevate your standard of living and provide you access to numerous advantages of city living.