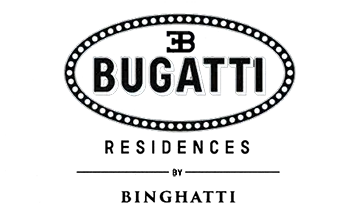 Bugatti Residence at Business Bay by Binghatti Holding Sale
Business Bay - Dubai
Overview
Bugatti Properties at Business Bay is Binghatti Developers' newest construction masterpiece, offering a range of premium properties for rent. This premium frontage exemplifies the French premium brand's exceptional workmanship and legacy, making it an ideal location in Dubai. These apartments, designed by the renowned Bugatti super racing vehicles, provide an unprecedented blend of modern architecture, automobile creativity, and luxurious amenities.
Inspired by the innovative notion of Bugatti design, quality, comfort, and class, Muhammed Binghatti's home construction will be a one-of-a-kind venture. The development will be another inventive and quality effort from the prestigious real estate developer. In the future, a magnificent architectural idea will continue Bugatti's heritage in the real estate business. The apartments will be inspired by Bugatti's renowned vehicles and will ooze energy, elegance, and pure power. Every element of the apartments will exemplify an unequaled sense of craftsmanship and creativity, from elegant lines and aerodynamic curves to opulent materials and exquisite attention to detail.
Features & Amenities
The Bugatti Residences will redefine luxury living by providing an assortment of world-class features. Residents will enjoy exclusive access to a cutting-edge fitness center, a tranquil spa and wellness retreat, and a breathtaking infinity pool with views of the metropolitan skyline.
A dedicated exhibit commemorating the brand's incredible automotive past will also be included in the complex, allowing inhabitants to immerse themselves in Bugatti's storied pedigree. A private members' club will also provide a magnificent social area for like-minded people to meet and partake in the greatest pleasures.
Master Plan
The Bugatti Residences is an impending exceptional property by Binghatti Developers in Dubai's Business Bay. Muhammed Binghatti has an insatiable curiosity for automobile engineering as well as the creative ability to create beautiful architectural work. This project will offer exquisite residential flats with one-of-a-kind designs.
This area will also become a simple-to-transmit spot in Dubai, connecting the majority of the city's essential locations. Everything you need and want will be only a few minutes away. This handy location provides quick access to every source of entertainment, well-being, educational institute, parks, and swimming pool.
Location
The Bugatti Residences will be located in Dubai's prominent Business Bay sector, at a superb position that exudes luxury and ease. The Bugatti Residences are part of an ever-innovative residential project in Dubai's Business Bay. An area in an affluent city that makes it simple to commute to main metropolitan destinations. Residents will enjoy close access to renowned restaurants, high-end retail hotspots, and vital business centers while being surrounded by spectacular views of Dubai's cityscape, including the iconic Burj Khalifa.