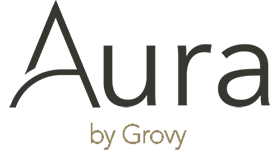 Aura By Grovy At JVC Sale
JVC
Overview
Aura by Grovy Real Estate Development is a new development in Jumeirah Village Circle, Dubai, offering users a choice of premium apartments with exclusive amenities. Those who want to live their life to the fullest and in the utmost luxury have the choice to come here and start their adventure while enjoying the best accommodation options.
The best location for users to enjoy a variety of aspects and amenities related to health and fitness, leisure and sports, entertainment and leisure and entertainment. You have the opportunity to enjoy a healthy lifestyle through infrastructure improvements that incorporate different aspects necessary to provide you with the possibility of a stress-free lifestyle.
Seize the opportunity and start your life. The amazing thing about the development is that it can satisfy all your preferences and needs. With all your belongings and the accessibility that the services offer you in minutes, you can enjoy a healthy and affordable lifestyle. The lifestyle allows you to have access to everything you need, allowing you to live a life that offers happiness and harmony.
Fantastic connectivity allows you to enjoy the iconic lifestyle, which in turn brings you fun and excitement. Your location is minutes from a number of major amenities such as international schools, stadiums, beaches, hospitals, and more essential shops.
Features & Amenities
Grovy Aura is equipped with some of the best facilities and services so that residents can have a stress-free lifestyle while staying at home. Residents further benefit from the place offering access to the luxurious pleasures of shopping, dining, and leisure at their service.
Master Plan
You'll enjoy world-class amenities and a full suite of services when you choose the remarkable Aura by Grovy. With luxury residences that offer the best in priceless luxury. Provide people with a variety of amenities, entertainment areas, and other exciting things, so that they can enjoy an environmentally friendly lifestyle while having fun.
However, the location is very convenient as you are close to important facilities such as hospitals, schools, and a variety of other businesses that end customers may need. A great option for end users as well as investors with huge development potential.
Location
Aura is located in the heart of JVC, Dubai, facilitating a simpler way of life by putting residents close to various convenient locations such as supermarkets, shopping malls, and airports, among others, where users can purchase goods and services that are necessary to lead a blessed existence.
The location allows you to enjoy a variety of amenities and access options not available anywhere else. More individual characteristics allow the use of a variety of facilities, services and amenities such as a school and a reception service.