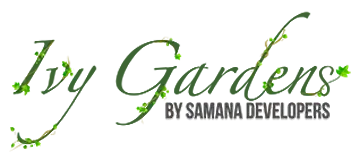 Samana IVY Gardens at Dubailand(DLRC) Sale
Dubai Land Residence Complex - Dubai
Overview
Samana Developers' IVY Gardens in Dubai Land Residential Complex (DLRC) offers a luxurious choice of studios, 1 one, 2, and 3-bedroom apartments with a swimming pool. These magnificent residences are the essence of opulent living in the heart of this illustrious neighborhood. Simply put, we are presenting you with the finest of living where you may play and have fun while meeting like-minded and unique individuals.
Enjoy an additional stage of living with your family and friends, bringing you a unique kind of integration with family and friends. Where you may play, enjoy, and have a good time with various attractions and services. What you could get to enjoy is really fantastic in every manner. Experience yourself in an innovative manner and trend, resulting in a fantastic opportunity for everyone to grow and explore their life. Take your ability and imagination to an additional level with all kinds of enjoyment, indulgence in things, and the beauty of natural and modern aspects.
Features & Amenities
IVY Gardens is overflowing with luxurious services and facilities that are over the heights of your imagination. Experience sumptuous living with harmony & nature's gifts at the summit of existence. The perfect location is developed with the wisdom of amenities and services in mind to re-establish harmony between modern and natural elements.
Master Plan
IVY Gardens is a luxury master plan community that provides its residents with a legendary lifestyle. You may make use of totally improved possibilities and services that go beyond your comfort and imagination. Allowing you to materialize your ideal life in this masterful setting full of perfection and developing brilliance.
Welcome home to one of the most improved communities, which provides a plethora of amenities and services, as well as a variety of facilities and other amenities such as sports and entertainment places. Parks and swimming pools, running and jogging routes, sports, beaches, retail stores, shopping malls, and other amenities. IVY Gardens has everything you need to improve and expand your life beyond your wildest fantasies. Where you may live in the center of this amazing development and experience and improve your quality of life.
Location
IVY Gardens is ideally located at the Dubai Land Residence Complex (DLRC), which looks to be one of the magnificent constructions in the center of this world-renowned city. Giving its consumers world-class access to all types of items and things that can make their lives more lovely and elegant.
It does, however, include famous shopping facilities, beach access, and several other attractions, including spectacular projects and suburbs. Everything is at your fingertips, making your life easier and more enjoyable. You may live the most enriched and ideal life at your leisure, where everything is at your fingertips.