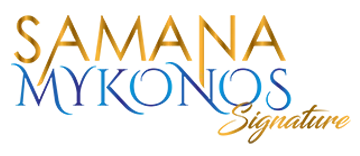 Samana Mykonos Signature in Arjan Dubailand Sale
Arjan Dubailand - Dubai
Overview
Samana Mykonos Signature is a brand-new development at Arjan Dubailand that embodies Greek living and offers Studios and 1, and 2-bedroom apartments of spectacular residences so that people can choose to live lives beyond their wildest dreams. filled with top-notch commuter convenience, exquisite designs, and excellent aesthetics. The location is fantastic in many aspects, making it convenient and cheap for everyone to call it home.
A fantastic location with incredible amenities, smart home technology, high-end finishing, and warm interiors within these limited edition houses. Arjan is presented with a chance that has new modifications and perspectives. a high-end lifestyle hub that unites the city's well-known landmarks and destinations in a matter of minutes.
Features & Amenities
Samana Mykonos Signature is brimming with first-rate amenities and first-rate services that are simply out of this world, providing comfort and convenience in a manner that is amazing. The area is centrally positioned in the city's center, providing quick access to the Dubai Autodrome, JVC, Dubai Miracle Garden, and many other fascinating sites, along with some of the area's most well-known infrastructure and landmarks.
Master Plan
Samana Developers' Samana Mykonos Signature is a first-rate and outstanding master plan development in the center of Arjan. a location renowned for its excellent connectivity and services, which by and large provides you with an interconnected lifestyle in the city. Famous malls, stores, employment centers, and other places of this nature are all within a short distance of your hotspot.
Explore well-known locations and enjoy living in the vibrant city of Dubai. a location that, thanks to its outstanding amenities and first-rate services, places you conveniently in one of the city's most well-known neighborhoods and promotes an active lifestyle for everyone.
Location
The Samana Mykonos Signature is ideally situated in the heart of Arjan, Dubailand, the entrance to all of your fantasy life. A great and ideal location where you may find everything you need, including services, facilities, and necessities, right outside your door. a strong and prestigious place with several advantages that are considered extraordinary.
Experience for yourself the charm that it displays as it allows you to commute to Dubai Marina, Dubai Autodrome, Dubai Internet City, and many other locations in a matter of minutes and offers you unparalleled connectivity. Enjoy this wonderful place, which has everything you could ever want to experience.