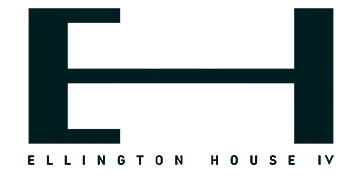 Ellington House 4 at Dubai Hills Estate Sale
Dubai Hills Estates - Dubai
Overview
Ellington House IV is the latest development by Ellington Properties offering a selection of studio to 1, 2, and 3-bedroom apartments, duplexes, and 4-bedroom penthouses in Dubai Hills Estate. This sanctuary of mid-rise, nine-story towers, built by Ellington Properties, offers a tranquil haven where residents may relax in the infinity edge pool with a view of the Dubai Hills Golf Course and live comfortably and serenely.
Ellington House IV apartments offer best-in-class aesthetics, designs, and quality for a genuinely upgraded living experience. Enter a world of ease, elegance, and tranquility. These residences provide beautiful views of water features, skylines, beaches, and golf courses from all directions. Live comfortably and conveniently with a customized lifestyle that gives you access to a wide range of activities and services around-the-clock.
Features & Amenities
Ellington House IV provides residents with a wide range of wonderful services and activities to enjoy life. The crown jewel of the complex is the private infinity edge swimming pool, which offers a lovely and serene hideaway for residents to enjoy and unwind while lounging on the deck areas and deck chairs and soaking in the turquoise waters.
Master Plan
Ellington House IV is a master plan development by Ellington Properties that gives the community's way of life at Dubai Hills Estate new tastes. These luxurious residences fulfill all of your requirements and desires for authentic and elegant living. They are the pinnacle of luxury and remarkable design.
Residents have access to a wide range of nearby attractions, including sports, entertainment, health and leisure facilities, and other fun and fascinating locations. Also, the complex offers a specially created infinity-edge swimming pool with sun loungers for residents to decompress and enjoy.
Location
Ellington House IV is situated in the beautiful Dubai Hills Estate, a neighborhood famed for its stunning surroundings and breathtaking views. With all the resources just outside their door, the property gives residents a pleasant way of life. Everything is close by, making it simpler to manage work, life, and leisure. This includes medical facilities, educational institutions, retail stores, supermarkets, and dining options.