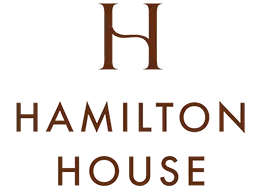 Hamilton House by Ellington Properties in JVC Sale
Jumeirah Village Circle | Starting Price : AED 488,000
Overview
Hamilton House is Ellington Properties' latest residential development featuring luxury designer studios, and 1 and 2-bedroom apartments in JVC, Dubai. The large, elegantly designed lobby welcomes residents and their guests at the entrance, where this uniquely designed 5-story facade features its podium and ground floor.
Bring the unprecedented lifestyle to Dubai that is incredibly yours with known yet stunning design and class. Join the world and choose from the different sizes and orientations of the luxury residential apartments available. The joy of luxury and style combined to meet the fragrances of life without any restrictions. Experience the extraordinary pleasure of living in a place full of possibilities and services, fulfilling the expectations of the incredible journey you get lost in with beautiful designs and exteriors that tell the story. The wonders of construction include expert-based quality selection that together brings the atmosphere and lasting quality through the generation.
The dynamic and bright interiors exude a sophisticated yet vibrant urban lifestyle that you won't find in the region. While the warm sunset color palette embraces a comfortable lifestyle. Relax in the pool which offers its residents a private and relaxing poolside experience with its hospitality-inspired lounge furniture. Simple payment options make your booking easy, allowing you to truly secure your home for your loved ones and share all aspects of adventurous beauty. Various amenities and services serve you and your loved ones better in all approaches and facilities of life. Wait no more and grab the opportunity to secure your home at JVC as it is an ultimate site to enjoy a convenient lifestyle.
Features & Amenities
Ellington Hamilton House is exclusive and therefore offers the greatest pleasure of living in your own home. Make sure you and your loved ones have a home with outside perks and perks. Relax and unwind in the pool with seating and patio, where residents are offered hospitality-inspired lounge furniture.
Master Plan
The proposed plan is to provide people who want to live in Dubai with the maximum benefits and advantages that can be experienced in this location. The iconic creation and development meets global standards and combines top-of-the-line equipment on site, giving users full access to what they desire. Come participate in the exclusive life that awaits your presence.
Location
Jumeirah Village Circle (JVC), as you know, is one of the precious places in Dubai, where users can access some of the best-known infrastructure and sites, covering all the needs and services in the area, so there is no need for research. of the services of daily life. Most of the services and home deliveries make it easy and accessible.
Community schools, academic services, and many of these fields are very interested in serving users. However, if you want to live in a weekend destination, there is no better place than JVC. The main sights and places of Dubai are located in the areas and thus come to life in the beauty of life.