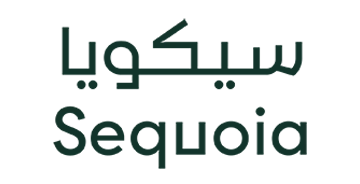 Arada Sequoia at Masaar, Sharjah - UAE Sale
Sequoia - Sharjah
Overview
Sequoia by Arada is the latest development in Masaar, Sharjah that offers you 2, 3, and 4-bedroom townhouses, and 4, 5, and 6-bedroom signature villas with luxury amenities. After a huge increase in demand within the forest-lifestyle mega community, the developer has now introduced this new project. You can relax after a long day at work and rediscover what's important thanks to the relaxed pace of life in this new development.
Because of its outstanding location in Sharjah's most upscale neighborhood, it is close to Tilal City and various other well-known locations. Residents may quickly access other parts of the city because of the neighborhood's handy proximity to the Emirates Road and other routes.
Features & Amenities
Masaar Sequoia by Arada is a luxury development with high-end amenities in a beautiful green neighborhood, townhouses, and villas are designed with some of the best recreational amenities, providing residents with a serene and peaceful way of life.
Areas of beautiful woodland areas coupled with a number of small parks, gardens, and leisurely seating areas are among the attractions that locals can enjoy with their friends and family.
Master Plan
Arada Sequoia is the master plan development in Masaar, Sharjah, that will provide every amenity so you can enjoy and appreciate each minute. The townhouses and villas are situated in a lush, forested setting that is ready to motivate you and your family to enjoy exciting activities and the advantages of an active lifestyle. Enjoy a breath of fresh air each day when you stroll through the forested regions that are surrounded by numerous trees, and enjoy the green surroundings that include picnic places, running and cycling paths, and locations for yoga and meditation.
Location
Sequoia by Arada is located in Masaar, Sharjah, and provides its residents with quick access to all amenities, important locations, and many more. The development is located in a quiet neighborhood, and thanks to its convenient position, locals will have easy access to other parts of the city. Residents and visitors may both simply access the neighboring Emirates Road, which offers hassle-free connectivity to the rest of the city, in the meantime.