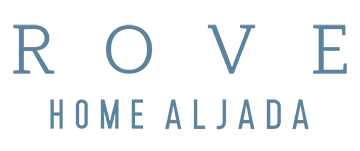 Rove Home at Aljada, Sharjah by Arada Properties Sale
Aljada - Sharjah
Overview
Rove Home in Aljada, Sharjah is a new project by the Rove brand, Arada, and Emaar Hospitality, providing a selection of high-design 1, 2, and 3-bedroom apartments. With a single version 114 branded collection, this distinctive exterior distinguishes out for its originality, design, and devotion to improving the quality of life for inhabitants.
The project exemplifies the Rove Brand's essence: a modern and forward-thinking hospitality concept that blends trendy design, convenience, and a dynamic social atmosphere. The brand has effectively revolutionized the hotel experience by combining beautiful decor with a casual, convivial atmosphere, responding to the demands of modern tourists and inhabitants looking for a pleasant and hassle-free living. It features modern design and construction, that features clean lines, open spaces, and a great deal of light from the sky. The community features a variety of beautifully constructed apartments that have been meticulously crafted to maximize living space and improve utility.
Features & Amenities
Rove Residences Aljada is the latest luxury property in Sharjah that provides homeowners as well as visitors with hotel-style facilities. Emaar Hospitality provides an amazing range of services, including leisure amenities in addition to maintenance, laundry, co-working, and a variety of other services. Imagine a contemporary, comfortable, and active lifestyle, making it an excellent alternative for singles.
Master Plan
Arada Developer has created the master plan of Rove Home Aljada with the requirements and ambitions of the modern urban inhabitant in mind. The complex, which spans a large area, effortlessly mixes residential units, green areas, and commercial zones. The structures' architectural style is modern elegance, with attention to detail visible in every area. The master plan also includes designated parking spots, pedestrian-friendly sidewalks, and lush landscaping, all of which contribute to a pleasant living environment.
This project really redefines Sharjah's urban life with its great location, precisely created facilities, intelligently planned homes, flexible payment choices, and extensive variety of amenities. It provides inhabitants with a contemporary, pleasant, and connected lifestyle, making it an excellent alternative for individuals and families looking for a one-of-a-kind living experience.
Location
Rove Home is located in the centre of Aljada, a dynamic mega-development with an exceptional position in Sharjah. With its near proximity to major transportation hubs, such as Sharjah International Airport, Dubai International Airport, and significant motorways, residents benefit from easy connections to the whole UAE. Furthermore, the project is conveniently located near educational institutions, healthcare facilities, retail outlets, and recreational locations, making it a perfect alternative for both people and families.