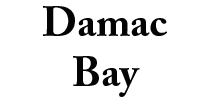 Damac Bay at Dubai Harbour by Cavalli Sale
Dubai Harbour | Starting Price : AED 2.9 M
Overview
Damac Bay by Damac Properties at Dubai Harbour is a high-end residential building with some of the most tastefully furnished apartments designed by Cavalli. Visitors have a choice of Super Luxury 3, 4, and 5-bedroom apartments, as well as Luxury 1, 2, and 3-bedroom apartments starting at AED 2.9 M all of these residences are outfitted with top-notch amenities and services.
With spacious living rooms, bedrooms, opulent bathrooms, modern kitchens, and expansive balconies, the Damac Bay apartments have been designed to offer the utmost comfort and elegance. The best of luxury living in Dubai is available at Damac Bay in Dubai Harbour. Our apartments are a great option whether you're looking for a temporary home away from home or a place to stay.
Features & Amenities
Damac Bay by Cavalli provides its residents with a wealth of amenities to improve their quality of life. Residents can savor stunning views of the marina and the Arabian Gulf from the comfort of their own luxurious homes. Large living rooms, contemporary kitchens, and floor-to-ceiling windows are features of the opulent apartments. Along with a variety of eateries, cafes, and retail establishments, the development also features a pool, spa, and gym. The wonderful shopping and entertainment options in the area were available to locals as well. Due to its advantageous location, DAMAC BAY at Dubai Harbor offers you the chance to live in a distinctive waterfront environment while taking advantage of all that Dubai has to offer.
Master Plan
A master-planned community within Dubai Harbour, Cavalli Damac Bay at Dubai Harbour provides an unrivaled lifestyle of luxury and convenience. The complex offers a golf course, a yacht club, a beach club, and water sports. Residents will also have access to the Marina Mall, which is nearby and has a variety of shops, eateries, and entertainment venues.
Location
Nowadays, Damac Bay by Cavalli, a well-known residential address that is well-liked by both visitors and residents, is situated in the prime location of Dubai Harbour. Due to its advantageous location, the property is close to well-known attractions like the Burj Khalifa, the Dubai Fountain, and the Dubai Mall. From here, you can travel to either of the two international airports. Visits to the major attractions will therefore never be challenging.