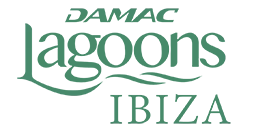 Ibiza Townhouses at Damac Lagoons Sale
Damac Lagoon - Dubai
Overview
Ibiza by Damac Properties is the new residential project with a selection of 4 and 5-bedroom townhouses at Damac Lagoons in Dubai developed. To highlight this opportunity, these newly opened homes feature high-quality water features that make every moment count.
Once you arrive here, your life takes on a new elegance and is redefined by the new ideas introduced here. Damac Lagoons is a luxurious universe where the possibilities are limitless and joy abounds to give you joy at every moment.
Embark on an adventure beyond luxury and leisure and beyond your usual lifestyle. The setting challenges you to step out of your comfort zone and ask for just a little more for the ultimate lifestyle party.
Features & Amenities
The Damac Lagoons Ibiza Collection is a set of luxury properties that cater to both residents and guests. The new development offers the best living comfort with a great leisure atmosphere at its service where you can enjoy the lifestyle and surroundings. Within the development, you have access to wellness facilities, from a gymnasium to a steam room and sauna, a sun terrace, and a swimming pool available on duty.
Master Plan
Ibiza Damac Lagoons is a master development offering everyone a whole new lifestyle to enjoy with family and loved ones. It is stunning with the amenities its user's favorite and its exquisitely designed residences ready to serve you in every way.
Thanks to the region's natural amenities, everyone will discover an essence of love and leisure that they have never known. Take the opportunity to rebuild your life once again and make decisions that will change history. Experience the lifestyle and live beyond your wildest dreams in this brand-new community offering residents a fun lifestyle.
Location
Ibiza by Damac Properties offers its residents one of the best destinations in the lagoons of Damac, Dubai and the project is close to the Gulf District. The development is located close to the famous Hessastraat, making it easily accessible.
Discover the lifestyle presented to achieve more in life, where you live close to various essential services needed for a lifestyle, such as shops, supermarkets, restaurants, and much more.