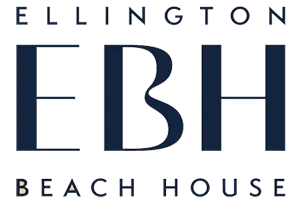 Ellington Beach House 2 at Palm Jumeirah Sale
Palm Jumierah - Dubai | Starting Price : AED 9.4 M
Overview
Featuring Ellington Beach House 2 by Ellington Properties, a new residential development at Palm Jumeirah Dubai, the site is nestled in the Beachfront community, which offers you a vibrant life connected to various places and definitions with ease. Anything you can wish for will be served to you in seconds, fulfilling all your lifestyle requirements.
It's an integrated Palm location with world-class accessibility that connects you to top attractions, essential destinations, and the world's most popular locations within minutes. A world-class community of wonders and access via essential links and networks to explore the rest of the city in minutes without hassle or hassle.
What more could you ask for when you live in a community whose dreams are seen by many but rarely realized. So there is something irresistible about this place that users from all over the world are crazy enough to settle here. The reason for this is its huge world, the main attractions of which are famous everywhere and which offer some offerest extravagant leisure options. Apart from being the best place to live, its ideal homes and popular hotels, 5-star hospitality and dining options ma,ke it truly admirable.
Appreciated decor and classic designs by the passionate designers and team who created this incredible luxury for you. So don't miss it if you have such a rare opportunity. Get your home as soon as possible, contextualize the fruitful discussion, then enjoy the life that awaits you with world-class standards and services within the location. Come and be part of this adventurous world.
Features & Amenities
Ellington Beach House 2 is another standard development from Ellington Properties offering stylish designer residences in Palm Jumeirah, Dubai. The development is designed for those with a passion for remarkably good living, where they can be surrounded by an attractive place to shop, dine, and be entertained.
Due to the building's extraordinary location at the entrance to the Palm Jumeirah in Dubai, residents also benefit from the unspoiled beach location and lifestyle. The development's additional connections to the mainland, where you will find world-class accommodations, restaurants, and shopping malls, will make traveling to the rest of Dubai easy and hassle-free.
The high-end design development also features distinctive state-of-the-art architecture with designer floor-to-ceiling windows through which you can enjoy the inspiring palm tree views from the outside. While the interiors feature modern art decor, upscale fixtures and fittings, and spacious living and sleeping areas for you and your family.
Master Plan
It's a place designed with special plans and plans to enjoy life at the peak of its potential, making everything easier. Located in Palm Jumeirah, bringing every service to your delight, the world of happiness is now yours and life are good. Immerse yourself in iconic sights and legends of site amenities that connect you to lifestyle-essential outlets and exploration.
The development hosts various recreational, entertainment, leisure, health, sports, cultural, and various other amenities to ensure you are safe in many ways at all times. Enjoy life in the middle of the Palm Jumeirah world.
Location
This new development is located in Palm Jumeirah, Dubai. It offers a smooth connection to the main famous destination of your choice. The landscape and captivating views of beaches, iconic heights, residential towers, and a premier leisure environment with historical and infrastructural landmarks popular around the world.
Living here means entering a new life where boredom and worry are not an option. The smooth movement to key parts, easy access to academics and hospitality, doctors and restaurants, restaurants and markets, etc. are available while you enjoy some of the best moments in the world, and famous brand outlets for every aspect.