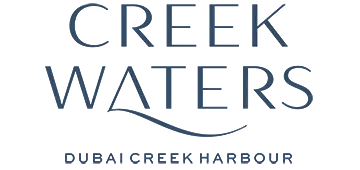 Emaar Creek Water 2 at Dubai Creek Harbour (DCH) Sale
Dubai Creek Harbour - Dubai
Overview
Creek Waters 2 by Emaar Properties is a beforehand project located in Dubai Creek Harbour. The construction endeavor is a superb representation of contemporary architecture, that includes meticulous finishing and the greatest architectural ideas. Future homeowners will be able to pick between 1-4 bedroom apartments, 3-bedroom townhouses, and a 5-bedroom duplex penthouse in Emaar Creek Waters 2.
The project includes premium houses with natural characteristics and appealing interiors that are bright and large, with ample lighting. All of this adds to the beauty and completeness of your house, while also providing you with a number of advantages. These houses provide amazing views and panoramas from the amenity of balconies and rooms. While the place is brimming with a range of basic and luxury facilities, you may involve yourself in the allure of joy and enjoyment. Anyone can enjoy the day here doing sports, visiting the water's edge and waterway boardwalk, eating barbecues, relaxation areas, tree-lined pathways, and fun spots, all of which contribute to world-class living in this natural sanctuary of delights.
Features & Amenities
Creek Waters 2 is an Emaar addition to Creek Island, Dubai Creek Harbour, and provides luxurious living with breathtaking views. Creek Waters is an excellent choice for people who value comfort and want to be close to a variety of activities and hobbies.
Creek Waters 2 podium level will provide a range of recreational and entertainment amenities, including a beautiful infinity pool with a sun terrace from which to enjoy the best views of Dubai Creek Harbour. In a separate pavilion, a fully-equipped gym with floor-to-ceiling windows will be available, and a BBQ area will become your favorite spot to unwind after a hard day.
Master Plan
Creek Waters 2 is an attractive and distinctive master plan development by Emaar Properties in the heart of Dubai Creek Harbour. This spectacular area is surrounded by several interesting sights and attractions. With easy access to Dubai Creek Harbour, Creek Promenade, Creek Quay, and other fantastic attractions.
Location
Creek Island, that's located inside Emaar Properties' Dubai Creek Harbour, will be home to the Emaar Creek Waters 2 Development. Residents of the development will benefit from the built transit infrastructure, which includes four metro stations and a water taxi service to Downtown Dubai, in the future. Living on Creek Island will provide you with a plethora of recreational and leisure opportunities. Creekside Park will have multipurpose sports fields, exercise facilities, open grass spaces, an amphitheater, and much more.