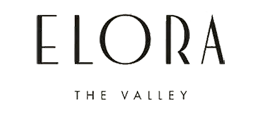 Emaar Elora at The Valley Dubai Sale
The Valley
Overview
Emaar Elora at the Valley is an opulent residential development by Emaar Properties that are located in Dubai, United Arab Emirates. Modern and contemporary features are included in the beautifully designed, spacious bedroom at Elora The Valley. Residents can unwind in comfort and have plenty of space to spread out in the home's spacious living areas.
The development also provides a variety of amenities, including a swimming pool, kids' play area, outdoor BBQ area, and much more. If you're looking to invest in real estate in Dubai, Emaar Elora The Valley is a fantastic choice. This development is sure to be the ideal place to call home with its premier location and modern amenities.
Features & Amenities
A variety of amenities are available to Emaar Elora The Valley Dubai residents. The property includes a gym with all the necessary equipment, a community center, a pool, a playground, and a basketball court. Along with a number of retail establishments, eateries, cafes, and bars, the property also has a hospital and a supermarket. The Valley's pulsing center will brighten your day with an imaginative array of dining and retail options at your fingertips. At the Sports Village, you can select from a variety of sports, leisure, and recreational services to lead an active, fulfilling, and healthy lifestyle.
Master Plan
Emaar Elora The Valley is built to offer residents a full range of lifestyle options. A wide range of features and amenities are included in the master plan, all of which are intended to make living there luxurious. A shopping center, a community center, a fitness center, swimming pools, parks, playgrounds, and a variety of eateries and cafes are among them. The development also has a number of parks and green areas, which offer refuge and tranquility right in the middle of the city. The Burj Khalifa, the Dubai Mall, and the Dubai Marina are just a few of the tourist attractions that are close to the development.
Location
In the center of Dubai is the residential neighborhood known as Elora The Valley by Emaar. The neighborhood is close to the energetic city of Dubai and is surrounded by lush vegetation, giving it a refreshing and tranquil atmosphere. A wide range of amenities are available there, including leisure activities, shopping malls, and schools. Anyone looking for a contemporary lifestyle in the city will love the community because it is conveniently located close to the Dubai International Airport.