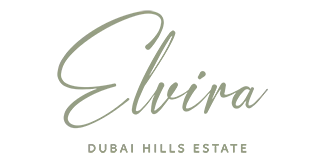 Elvira Emaar at Dubai Hills Estate Sale
Dubai Hills Estates - Dubai
Overview
Elvira by Emaar is the new development at Dubai Hills Estate with 1, 2, and 3-bedroom apartments, 3-bedroom townhouses, and duplexes. It is a two-story recreational design structure with first-rate residential floors lining its podium-level amenities and offering views of Dubai Marina. This remarkable community, which has a landscape of luxury, offers unique advantages in terms of services, amenities, connections, and other lifestyle factors.
Emaar's modern designs and furnishings showcase uncommon architectural creativity. Outstanding quality outlook, designs, services, and space abound in these residences. With greater room for lighting, better ventilation, open rooms, and views of the surroundings, this place has an unexpected elegance.
Features & Amenities
Come back to enjoy this natural bliss and the potential life it holds. a center for upscale amenities such as sports facilities, health clubs, spas, and saunas, as well as the best restaurants, luxurious hotels and shopping centers, high-end stores, reputable medical facilities, and schools. The result is a life that is the most enviable and admirable in every way.
Master Plan
The Elvira master plan development by Emaar at Dubai Hills Estate offers an exciting lifestyle in the preferred neighborhood where you can easily enjoy every luxury amenity and convenience. You might discover a life that is wonderful in every aspect of the natural surroundings and the lush green environment. Your friends and relatives will be impressed by the chance it presents for them to live better.
Location
Elvira is ideally situated in Dubai Hills Estate. In one of the most well-known neighborhoods, a quick journey to the city's best spots and hotspots unveils itself. a top location for commerce, elegance, business, and entertainment. Retail, entertainment, and leisure are all around you.
The statement of address, a notable landmark in the city, guarantees that you lead a meaningful life with everything at your fingertips. Explore the wealth of intriguing services, and facilities for sports, health, and recreation that are available right outside your home.